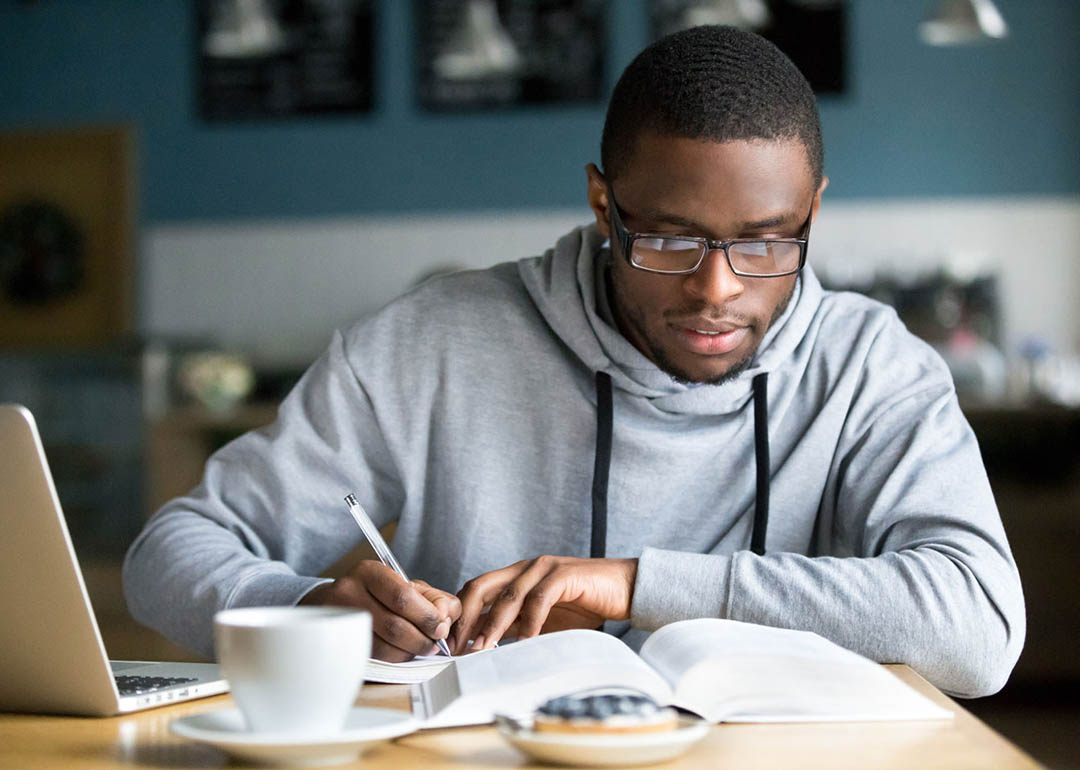 HOW TO IMPPROVE MY SAT SCORE TO 1400 AND ABOVE
September 7, 2021
HOW TO GET HIGH SCORE IN IELTS
September 13, 2021
How to Score 310 and Above in GRE Exam
Graduate Record Examination (GRE) is a widely known standardized test led by ETS  Testing Agency. It is the admission requirement for many graduate schools abroad. The test aims to measure students in verbal reasoning, quantitative reasoning,  analytical writing and critical thinking skills. 
The GRE General Test curriculum is fairly simple and is designed to test a person's skills in basic mathematics and English vocabulary. While Mathematics is usually based on what you learn at the high school level, the verbal section often gets demanding for anyone who doesn't have English as their native language. 
One of the most troubling questions students who is preparing for the GRE test asks is how he/she can achieve the benchmark of 310 in the test. This score is the ideal score for anyone who is aspiring to gain admission into a good college abroad. But be that as it may, sincerely, with appropriate practice and difficult work, you can undoubtedly meet your expectation of scoring 310 or above in the test. 
Tips on How to Score 310 and Above in GRE exam 
Early Preparation:

One of the main keys to success is early preparation. Many

students face the disappointment of failing GRE test on their first trial because

they employed the fire brigade approach. Early preparation provides us with some

flexibility in our study schedule and allows room for any distraction such as

unpredictable events thereby preventing examination anxiety, helps manage time

and avoid the usual all-night cramming.

 

Take a service resource (Tutorials):

While many people prepare for the GRE

on their own, some people may find it difficult. To assist them, there are several

online and classroom resources available for preparation

.

Seek for online

materials or classes to help prepare you both mentally and academically going

into the exam.

 

Take Practice Tests Regularly:

The most significant pieces of your readiness

are steady practice tests. Ensure you take a practice test regularly till the D-day

so as to comprehend the degree of your planning and correct your mix-ups.

NOTE

: You have to step through these examinations and discover where you are

committing errors continually and change your technique appropriately. Likewise,

 

ensure that you step through these exams in a real GRE-like condition without

avoiding any segment or question in the course of your preparation.

Read a Lot of Study Materials:

Practice 3 – 4 reading passages on a daily basis

from GRE study materials or articles from the newspapers to help familiarize you

on reading long comprehensions. As you practice, you will learn more about the

types of questions and how to answer them.

Improve your Vocabulary: While you are building up your readiness for the test,  you should attempt to improve your load of words too on the grounds that the verbal area is exceptionally requesting with regards to testing it. Likewise,  attempt to take in words from the articles, reports and stories that you read. Most understudies attempt to learn words by heart yet this technique isn't truly possible since it's hard to recall these implications except if you use it someplace. So cause a rundown of all new words you to learn in your readings and attempt to utilize them in your manner. Along these lines, they are engraved in your memory for quite a while.
To maximize full success in the GRE exam, it is important to enrol with an institution that offers tutorials in professional exams. Educere tutors provide these services at an affordable price. Start now by joining our GRE class and get access to GRE resource materials. Click here to get started.